Capital +
Culture +
Capabilities
Modern Energy offers a home to early-stage asset development platforms like no other in our industry. Our combination of agile capital, distinctive culture, and differentiated capabilities enables our platforms to scale quickly and efficiently.
Learn about our approach in the video.
Our Process
We have a proven model to drive energy transition businesses towards scale:
Establish the business model
Start with an identified market opportunity
Look for a business model with differentiated unit economics where we think the model can achieve scale
Provide startup capital to confirm model
Demonstrate the model
can scale
Prove that we can scale from initial pilot projects to multiple customers
Season an initial portfolio of projects large enough to attract institutional capital
Build internal operations capable of delivering these types of projects at scale
Drive returns to equity
Bring in institutional funding to lower the cost of capital
Utilize lower cost of capital and strong operations to lead the market at scale
Diversify the business
Pursue business diversification via adjacencies
Lower cost of capital
Continue to expand the core business line
Platform Criteria
We look for opportunities to partner with emerging developers building energy transition assets. These include, but are not limited to:

Utility-Scale Solar, Distributed Solar
---
EV Infrastructure
---
Green Hydrogen
---
Standalone Storage
---
Geothermal
---
Carbon Capture & Storage
---
Hydro
---
Energy Efficiency
---
We focus on clean energy developers and opportunities that satisfy four investment criteria:
1.
A proven clean energy technology with strong fundamental economics
read more
We look for sound economic fundamentals, and, ideally, anticipated declining technology costs that improve the unit economics year-to year. Examples include the declining costs of solar panels; LEDs; and technology to drive down transaction, billing, and operational costs over time.
2.
Favorable regulatory environment
read more
We track regulatory signals that are poised to create new markets or "greenfield" spaces in an otherwise crowded landscape. We find these by actively participating in energy market and policy discussions and seek out and listen to businesses with new ideas. Examples of these include the original PURPA implementation in North Carolina and Brazil's 2016 Virtual Net Metering rules.
3.
High complexity inhibiting direct customer adoption
read more
We look for factors that are difficult for others to replicate due to complexity and interdisciplinary innovation. Examples include contracts requiring multiple counterparties, specialized knowledge of each energy market and regulations not typically possessed by other players, and integration among disciplines that don't normally work together. We seek audacious business models backed by teams with specialized expertise who work in ways that other entrants can't and incumbents won't.
4.
Relatively high upfront capital requirement
read more
Energy transition businesses often require significant capital and long horizons. This can be a barrier to entry for many businesses and their investors. Modern Energy provides phased-in capital that matches the needs of each business and that changes as the business grows. We look for entrepreneurs who are savvy enough to understand what they need in each phase and disciplined to match capital to their needs.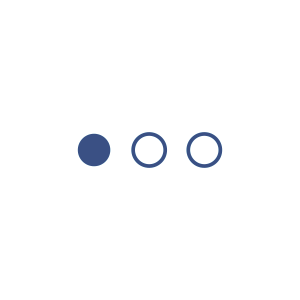 Talk to us